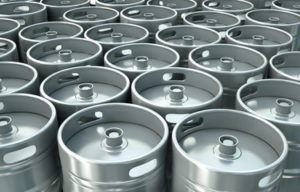 Here at the Cotton Ball, we offer a great selection of kegs available for wholesale purchase. We are open from 10.30am daily and also stock a full selection of bottled beer, minerals, snacks and spirits with prices available on request.
We have a wide range of beers available for wholesale including fantastic craft beer from our very own Cotton Ball Brewery:
Mayfield Lager 50L
Lynch's Stout 50L
Indian Summer 50L
Kerry Lane Pale Ale 50L
Also available:
Beamish 50L
Budweiser 50L
Bulmers 50L
Carling 50L
Coors 50L
Coors 30L
Fosters 50L
Guinness 50L
Heineken 50L
Murphy 50L
Smithwicks 50L
All prices available on request, please contact a member of our team today on 0214503096 or email us at info@cottonball.ie to learn more.